How to use
STEP 1
Soak atomizer in 99% isopropyl alcohol to remove any oil from inside the atomizer. Remove the atomizer from the alcohol and leave it for one hour to dry.
STEP 2
There is a wire welded on the bottom of the atomizer. Use the tip of the flush cutter to push the wire and break the weld.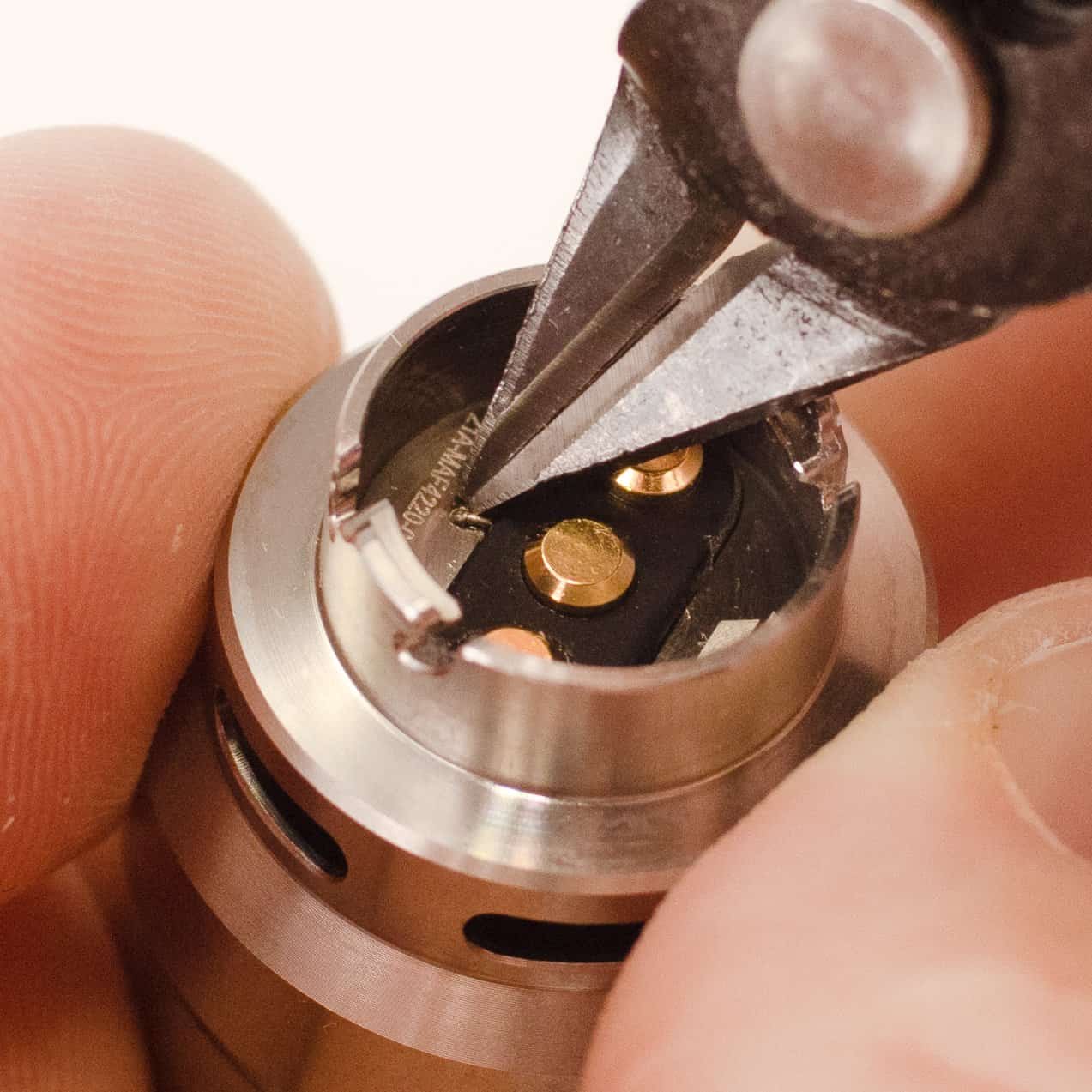 STEP 3
Push the Hooker in between the ceramic ring and the metal ring. If there is room for a second pick, place it in the adjacent air path. The picks have to go in-line with the air paths  marked with red arrows.