ICA Fully Built Atomizer with Clear Quartz Insert and Titanium Heater
$60.99
The ICA(Insert Changeable Atomzier) Chamber allow us to change your insert withing  seconds.Only thing need to do is screw the top part and replace the insert.
Since the low heat diffusion of normal clear quartz insert,The temperature with titanium heater is 100 F lower than setting.If you want to product good vapor with the titanium insert,please heat twice.
We recommend the extra hot heater for the clear quartz to get good flavor and vapor.
Package Includes:
1 x ICA empty chamber
1 x Sensor
1 x Top ceramic ring
1 x Quartz Insert
Quartz insert outside diameter is 0.8mm smaller than top ceramic ring,there possible a little wobbles around but it's normal,Basically meet the use requirements.
How to replace insert?
Wash you hand clean.
Please be sure to keep the atomizer vertical(So can keep the sensor don't move and not fall off),Unscrew the top chamber.
Replace the insert
Hook the ceramic ring with your index finger to prevent it from moving or falling when screw it.When screw in 2 turns,Use a little force to press the insert bottom with your finger to prevent the bottom silicone pad from twisting,screw bottom chamber until it fully screwed.
How to fix the problem ICA chamber flash Red-Blue-Red-Blue light or White light?
Because the middle pin has no elasticity,it usually will cause the two side pins can't touch well.Only thing need to do is drag out the side pins a little .Issue usually can be solved!
DISCLAIMER: This item is not a puffco official product or endorsed by Puffco in any way,This is an aftermarket product engineered by JCVAP Co.,Ltd to function in the Puffco Peak Pro device based on average measurements of many different Peak Pro units. By using this product, you acknowledge and agree that JCVAP is in no way liable or responsible for Puffco products or their respective warranties, nor is JCVAP responsible for Puffco product malfunctions and / or variance.
How to assemble the heater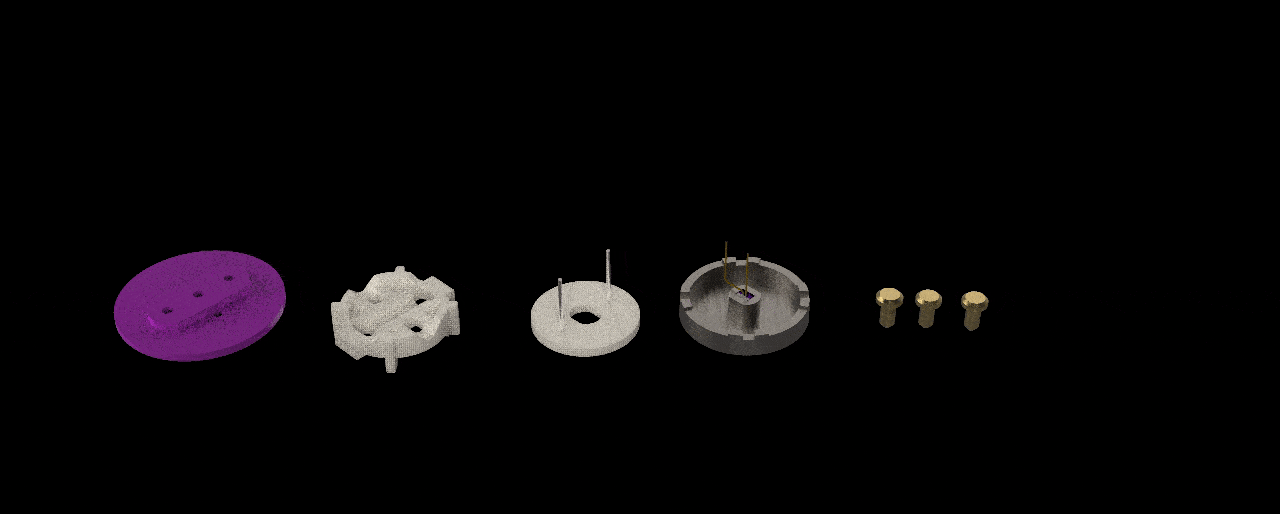 Brand
JCVAP
JCVAP is best online headshop. Launched in 2016,we stock a large selection of nectar collectors, vaporizers,herb grinders, glass pipes, quartz bangers, and more. Choose from a variety of glass hand pipes, grinders, bubblers, and wax pens all in stock and ready to ship. We carry an assortment of brands such as nectar collector,jcvap,yocan,honeypuff and many others.
Peak Pro
The Peak Pro represents a new standard for concentrate consumption technology. For the beginner, it's the most efficient and seamless way to experience the magic of concentrates. For the connoisseur, it offers the highest level of customization and control to dial in the exact experience you're looking for.
| | |
| --- | --- |
| Weight | 50 g |
| Sensor Option | with Titanium Shell Sensor, with Ceramic Shell Sensor |