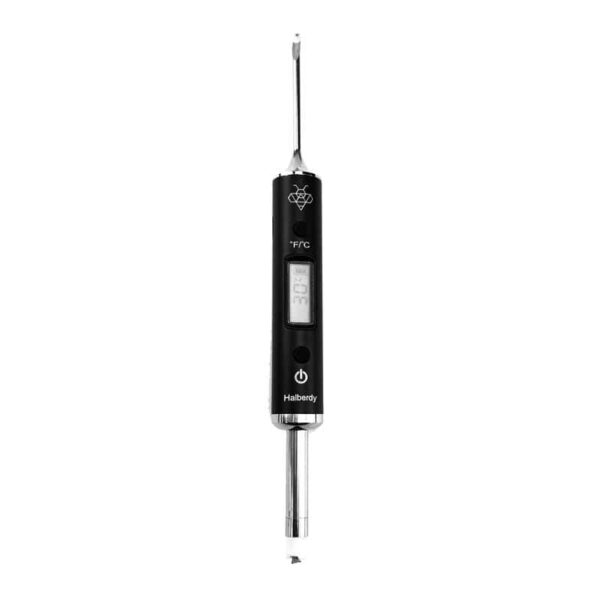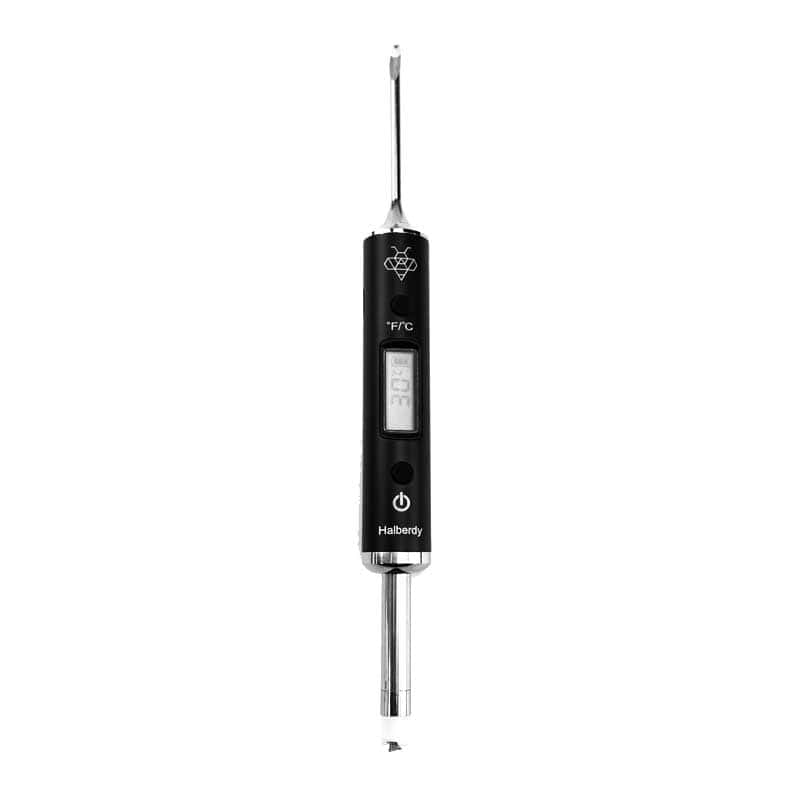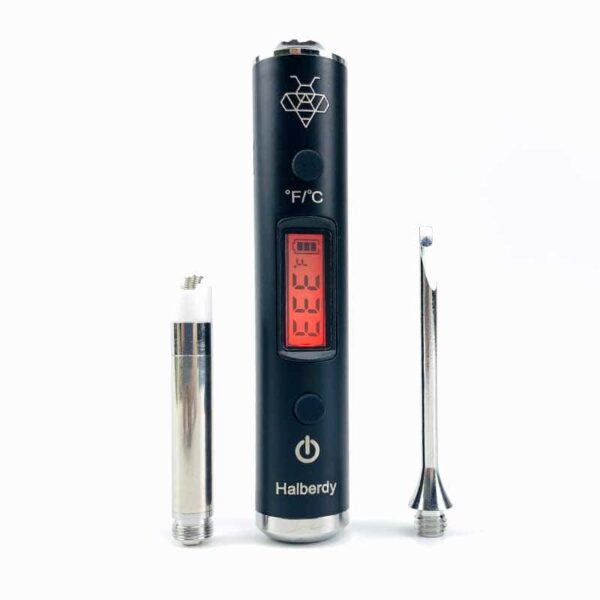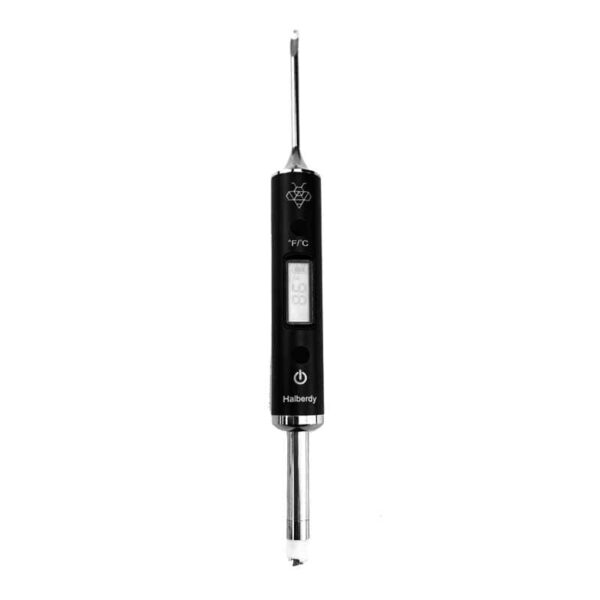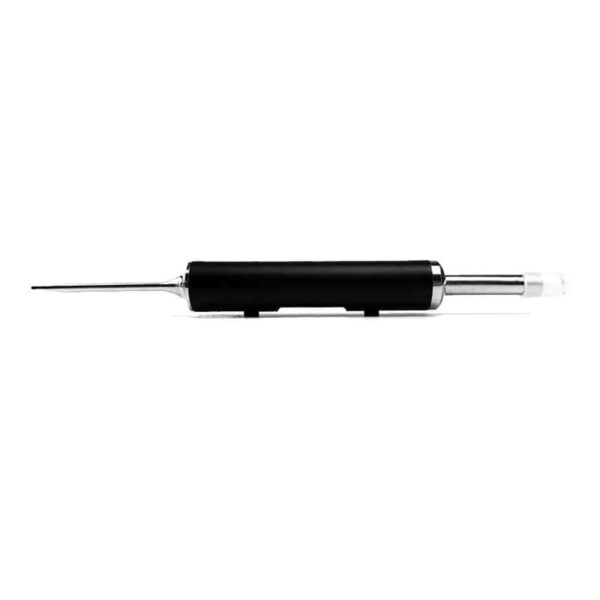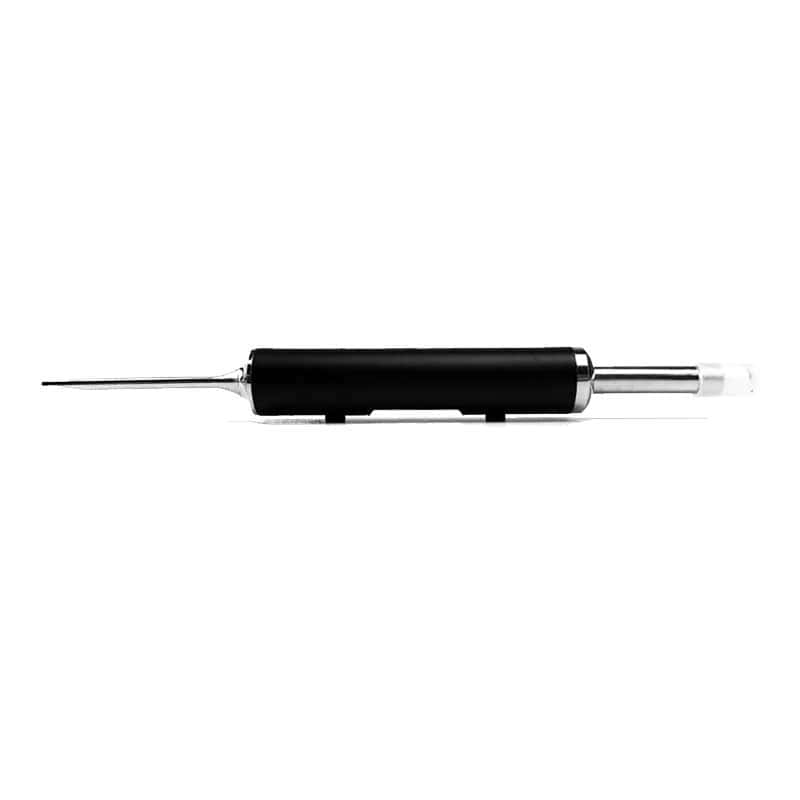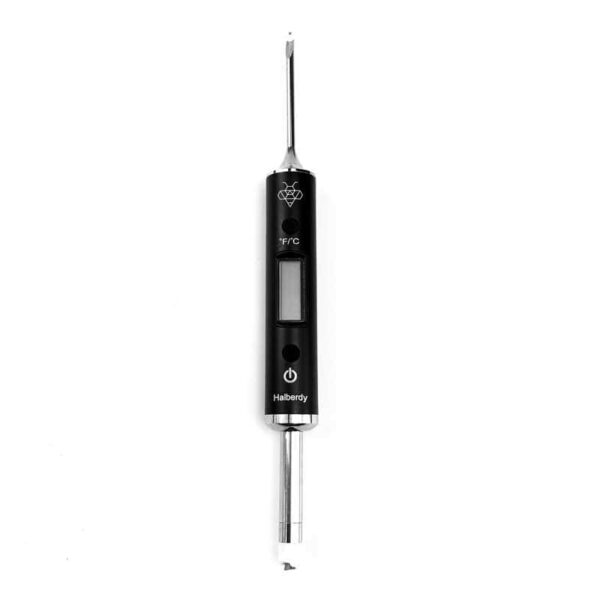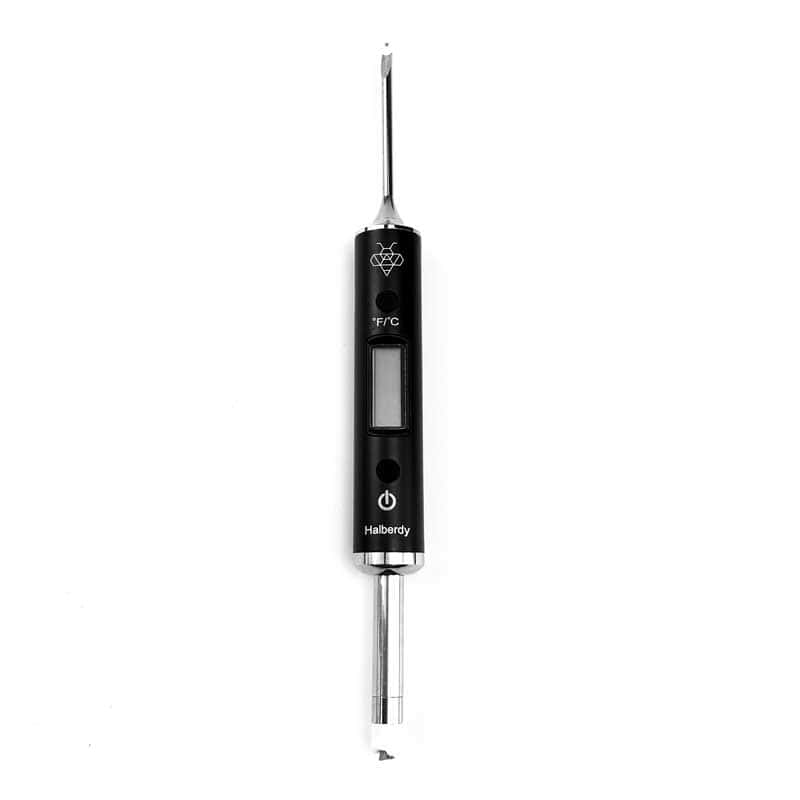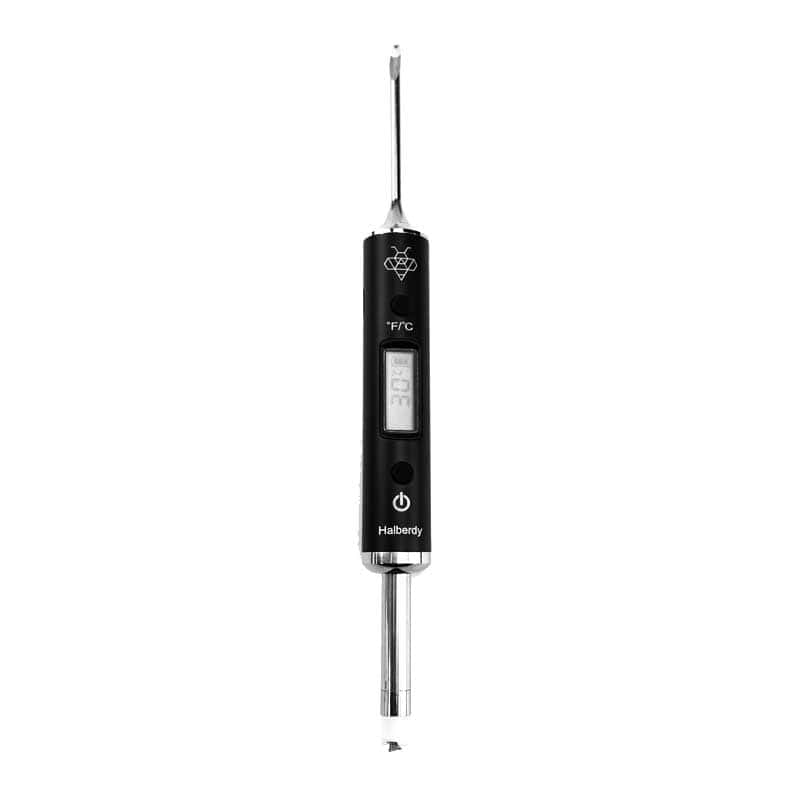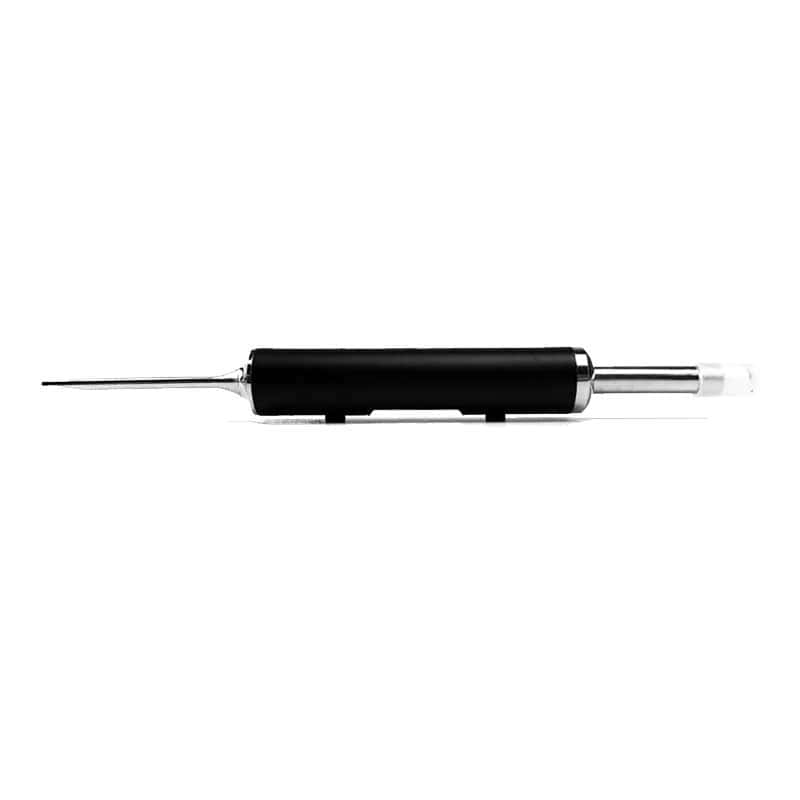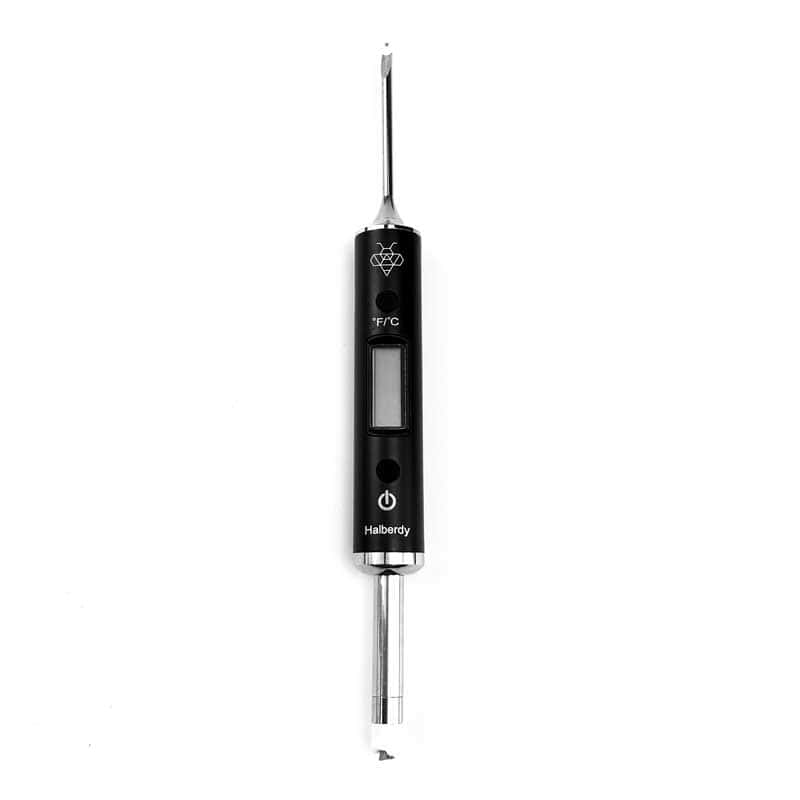 JCVAP Halberdy Dab Thermometer
69.99$
& Free Shipping
Do you still simply fire up your torch, gauge your temperature through guesstimation, drop your concentrate and pray? A lot of evaporated money and pooling oil later, The Halberty dab thermometer will help you save money and improve the experience dabbing.
Its shape lends to easy portability meaning you can use it virtually anywhere. It also features a beautiful, easy to read LCD screen with an intuitive color-based communication: red is too hot, blue not enough and you dont need to be Goldilocks to know green is just right. The fact that the Halberdy boasts a built-in dab tool is the cherry on top.
Description
Package Includes:
1 x Halberdy Thermometer.
1 x USB Cable
1 x Manual
How To Use?
1,Click the power button 3 times rapidly to turn on.
2,Click the F/C button to switch unit.
3,Contact heated surface directly with the thermometer sensor,then the  LCD will indicate the temperature with light.
Temperature Light Indication


Features

Warning
Please do not touch the sensor or the dab tool at hight temperature,otherwise burns may happen.You can only clean or change the sensor after it is cool down.This product may not be given to children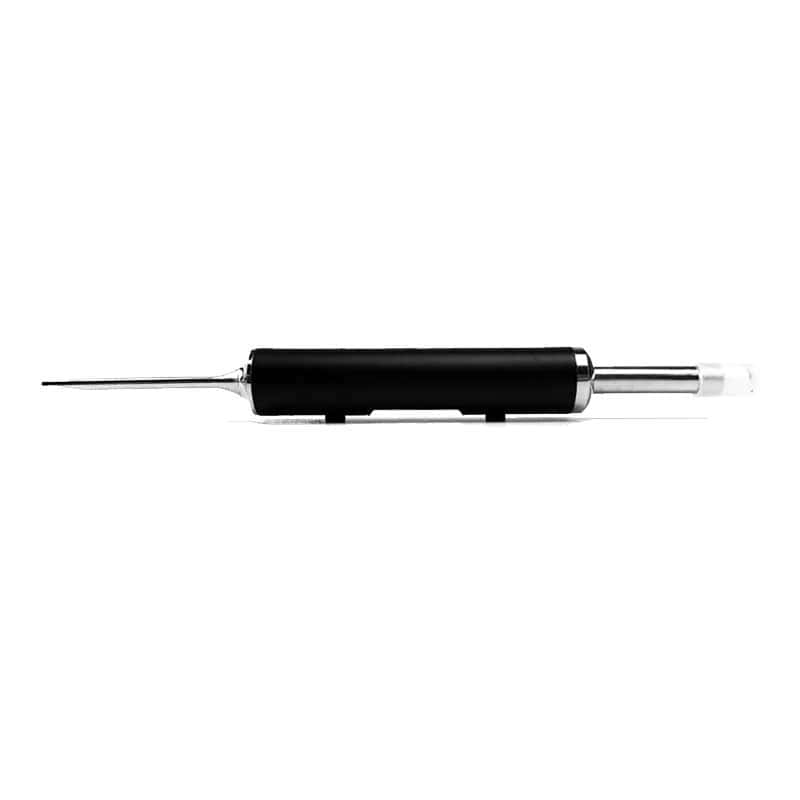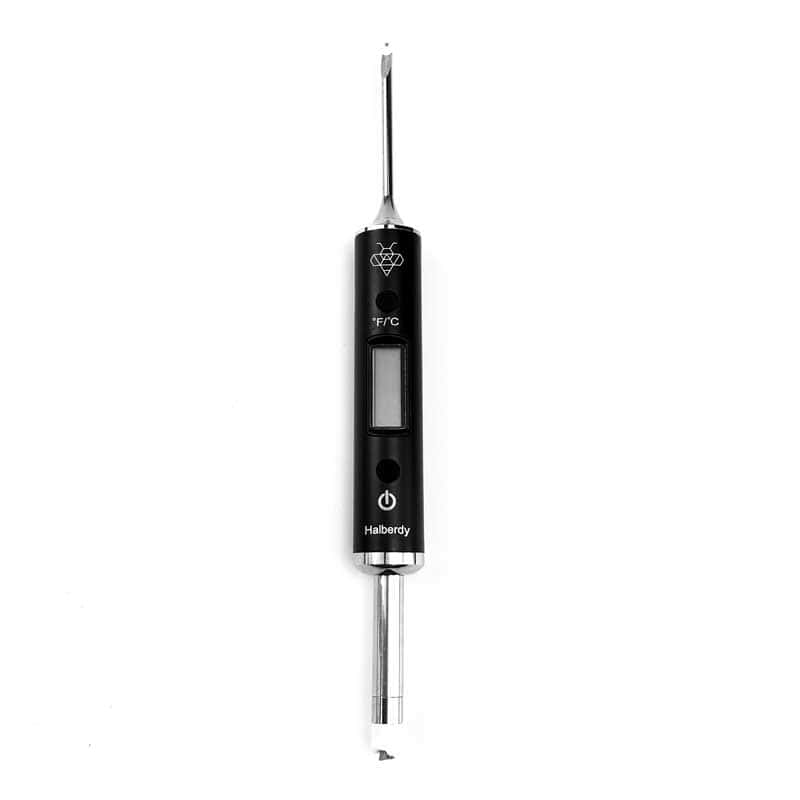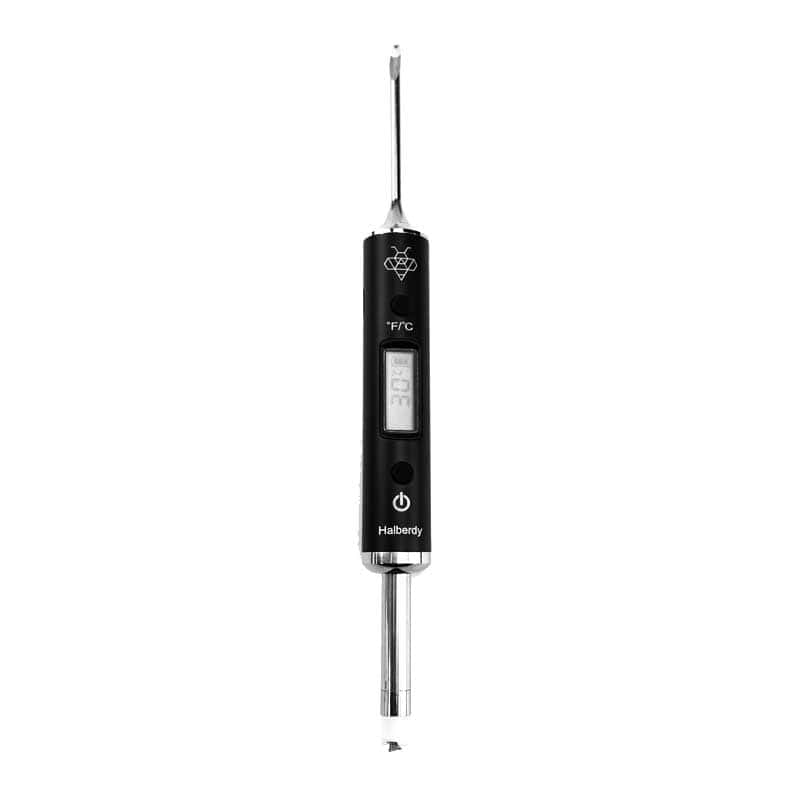 Additional information
| | |
| --- | --- |
| Weight | 200 g |
| Dimensions | 20 × 6 × 5 cm |
| Color | Black |